Classified's first Haslab teased at the end of today's Yo Joe June Livestream with the sound of what sounded like tank treads moving. Most likely going to be the Hisstank. Should go live at the end of the month based on the teases throughout the livestream.
https://hasbropulse.com/products/g-i-jo ... ra-h-i-s-s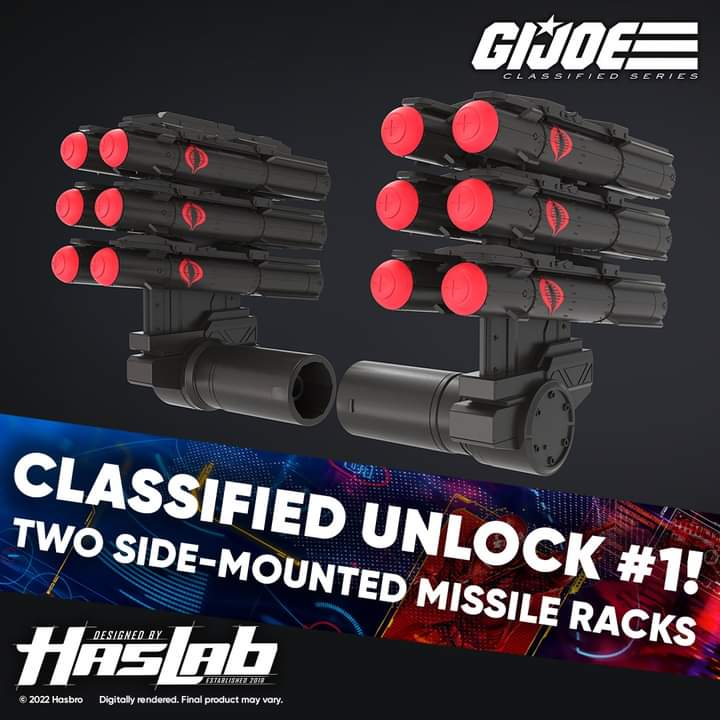 -Early bird Hiss Tactician Figure UNLOCKED
-Tier 1: double side mounted missile racks UNLOCKED
-Tier 2: Retro style canopy and tread covers UNLOCKED
-Tier 3: Hiss Gunner and weapons accessory pack UNLOCKED
-Tier 4: Micky Mouse Cobra Commander on retro card UNLOCKED
-Your card is not charged until the campaign ends on August 15th, no reason to wait to back!
-limit of 5 per customer